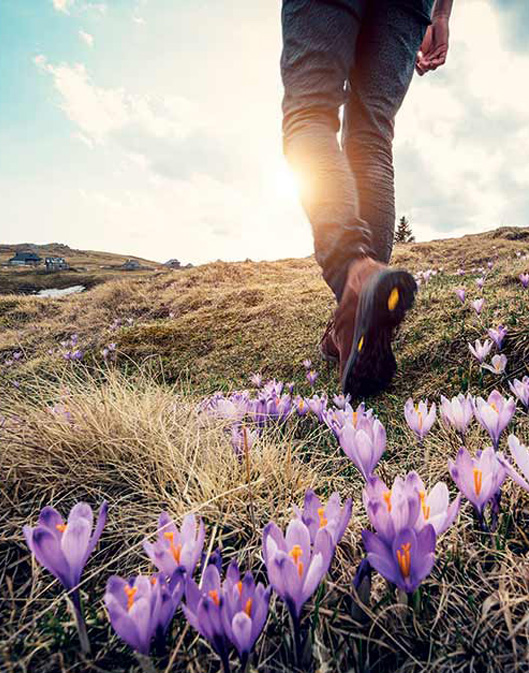 The Academy is the fruit of 45 years' experience of the world of Sidas.
Sidas and Podiatech have always trained their clients with a view to ensuring an optimum level of made-to-measure product quality. Here at the Academy, we now want to take things even further by sharing all our experience with you through out network, which brings together the world's leading experts in their respective specialist areas.
With the digital revolution we are now going through, we want to be the supporting shoulder you can ally yourself with to reach the pinnacles of achievement. The Academy is not just about feet: it's a strategic partner for your business.
So join the Academy adventure so we can build the future and share our expertise!

Inform & recommend
The Academy's primary mission is to inform all the actors involved about the latest developments relating to everything feet, sports, footwear and associated medical conditions, and to educate and instruct about existing state-of-the-art solutions and technologies.

Train & Certify
Training lies at the very heart of what we do. In addition to the training we have now been delivering for 45 years, follow-up support has become the new area of focus for growth and development. The certificates awarded, therefore, have genuine value as a demonstration of skills and competences.

Animate & Share
The Academy's objective is to link all the actors involved in the footwear market together. Our team of experts and consultants can place all their experience and expertise at the disposal of your business… for the benefit and wellbeing of 7 billion bipeds.
Our training courses will provide you with expertise in three fundamental areas: Knowledge, Know-how and Interpersonal skills.  
In additional to practical and technological training, the SIDAS ACADEMY also offers training for managers through its business training courses. 
Working in close alignment with the needs of our retailers, we offer a range of specialized skiing, running and outdoor activities training courses. 
Select your country or region to enjoy the corresponding solutions and trainings
Discover our global catalog that gathers the training content available in every countries. We also introduce you our international team who is able to do trainings all over the world.
The knowledge, know-how and expertise we have acquired over 45 years of training and providing follow-up help and support to our retailers has enabled us to develop a protocol that guarantees the very best experience for your customers. Implementation of the protocol is carried out in conjunction with our Fit Protocol training programs, which include in-store and phone-based follow up support to ensure you receive the help you need throughout the season.

Support and follow-up
Throughout the season, a foot advisor supports the learner in ensuring sales targets are reached.

Protocol
Learning the protocol is a way of guaranteeing increased sales and greater levels of satisfaction for your customers.

Customers
Through the seller's expertise, a differentiating experience can be developed. The customer is left completely satisfied with their purchase.

Stores
The Fit Protocol enables you to increase your revenue, increase customer loyalty and differentiate yourself from online retailers.

Brands
Their products are sold correctly, properly meeting the consumer's needs and requirements and increasing customer satisfaction.
Discover the board of experts working together to continually develop the SIDAS ACADEMY.
Sports Retail Specialist
Ex- CEO of the Snow+Rock Group for 27 years.
Ex- directeur of Icebreaker Europe
Sports | Nutritional medicine, chirotherapy specialist.
MD, Ph.D. and Specialist in Sports Medicine and Chirotherapy
Founder of Sportmedizin Rosenheim
Foot and Ankle specialist Surgeon
European society of Foot and Ankle Surgery (EFAS)
Surgeon trainer and searcher
Biomechanist and foot expert
Head of the performance optimization department for PGA European Tour
In charge of the innovation department for Under Armour
Use a dedicated tool fot the recruitment of specialist sellers.
Easily access and view the skills of bootfitter (developed and certified by SIDAS ACADEMY)
Contact candidates with just a few clicks

Benefit from the advantages of the SIDAS ACADEMY network